Though sometimes not possible, we have a darn good track record with most "rush order" requests. Our record? We happened to be staffed one evening and received a hot-rush, emergency request from a new customer for an item to be delivered the following morning at 8:00 am. Their current vendors could not help them. The item was not in stock, but we found one of our suppliers with staff also working late. Eureka! The order was placed and delivered around 8:20 am. Darn traffic!
That order did not include imprinted items. Imprinted items have a crazy range of "standard" production times (3 days to 3 months, depending on various artwork issues, the backlog of the supplier, and the distance from the supplier to you (2 miles or 2 continents). We have stories from customers, who had called many other promotional products companies—only to be told their in-hands date was impossible—and we delivered their order by their in-hands date. My favorite response by one customer was Amazing! No, we can't meet all rush orders for all products all the time—but we'll tell you when we can't—and you can be assured we'll make a real effort before we regretfully tell you we can't help…this time.
Holiday Gifts
Here, and on our "Corporate Gifts" page, are pictures of a few of our offerings.
We respect budgets, whether modest or generous.
Gourmet Gifts in Baskets, Towers, and Other Containers, Here are a few.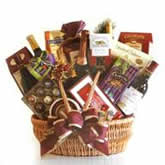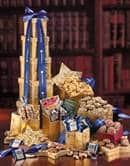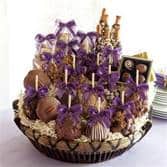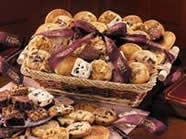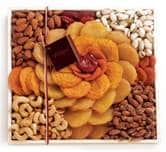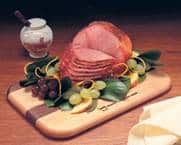 Fabulous Replica Botanicals & Orchids
Here are a few faux favorites for the holidays.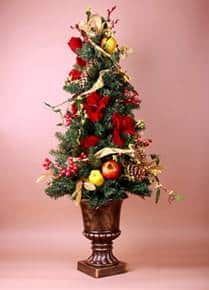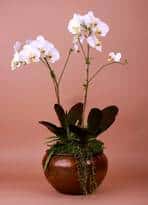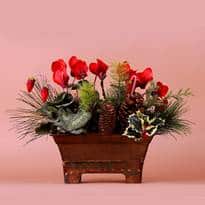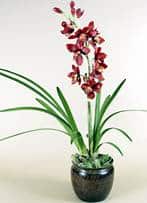 Live Orchids
Phalaenopsis or Cymbidium orchids can be individually hand delivered to you, your friends, or clients
in the following California counties: Los Angeles, Orange, San Diego, Riverside.
Minimum order: 24 plants. One color or mixed. Call for color & size options at 949-786-9268.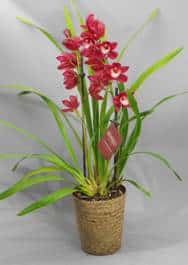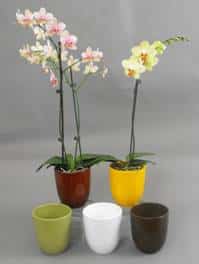 Gifts for the Home



We carry the full line of Nambé products.  Call for details.
*free shipping (ground) to continental US destinations for all Nambé products
Twist Cocktail Shaker
Coquille Wine Chiller
Tilt Wine Chiller
Reveal Bud Vase
Relief Bud Vase
Morphik Triple Bowl
Morphik Chip & Dip
Crystal, Fine Glassware, Art Glass*
Below are a few of the fine brands we carry.
*free shipping (ground) to continental US destinations
Waterford (Lismore Collection)
Faberge (Winter Palace Rose Bowl )
Baccarat (Whiskey & Wine Decanters)
Orrefors (Kosta Boda Beyond Vase)
Personal Touches to Make Your Guests Feel Special



We carry the full line of PlaceTile Designs. Most items have a minimum quantity requirement.
Shell CheeseTile
(Set of 4)
Naughty & Nice PlaceTile
w/bud vase (set of 6, 3" dia)
Bliss MenuTile
(8"h x 6"w)
Beaded PlaceTile
w/bud vase (set of 6)
Santa MessageTile
(8"h x 6"w x 6"d)
Games
Call us for pricing or for more game options.
Wood Checkerboard Set
Wood Chinese Checkers Set
Staunton Redwood Chess Set
Backgammon Set
Bingo Set
Blackrock Poker Set
Fine Wood Boxes – for Jewelry, Tea, Desk Items, Stationery, or  Secrets

Maplewood Watch Collector Box
Faux Burlwood Watch Box
Rosewood Box w/Medallion
Maple Burl Jewelry Box
Reed & Barton Tea Chest
Teakwood Stationery Set
Jewelry & Timepieces
We can provide you with watches and clocks from fine manufacturers such as Bulova, Howard Miller, Movado, Oregon Scientific, Victorinox Swiss Army, Tourneau, and Weems & Plath.  Jewelry selections include chains, bracelets, earrings, necklaces, and custom emblematic jewelry, pins being the most common.  Materials include sterling silver, 14K gold, 18K gold, pewter, plated metals, and cloisonné, among others. Omega necklaces are one of our specialties.  Call us to find out why.
We also specialize in custom bridal party jewelry made of silk-knotted or wire-wrapped (sterling silver or 14K gold) pearls and/or semi-precious stones.  We can provide personal consultations in Orange County, CA, in order to meet the bride in person and color-coordinate the jewelry with the bridal party gowns.
















Spa Gifts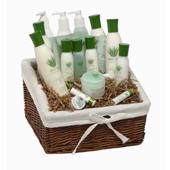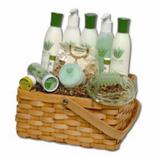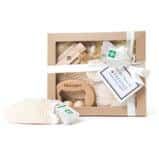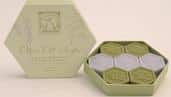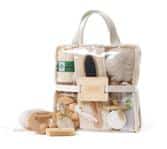 Blankets, Throws, & Picnic Baskets
We are proud to offer Pendleton, Kanata, Picnic Time, as well as Other Fine Brands
Picnic At Ascot
Stadium Seat w/Fleece Blanket
PendletonMerino
Wool Throw
Kanata3-in-1
Travel Blanket
Kanata Day Tripper
Water Resistant Blanket
Hampton
Wheeled Cooler
Picnic At Ascot
Collapsible Insulated Basket
Picnic Time
Oval Willow Picnic Basket
Picnic Time
Flat Travel Pack
Picnic Time
Cambria Backpack
Gift Bags and Boxes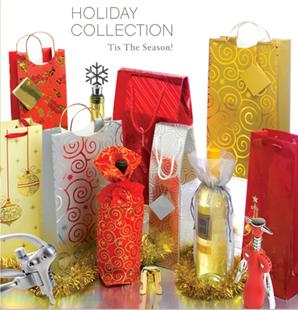 Ribbons & Bows
We offer many fine brands of ribbon in many colors.  We also can make custom bows for you.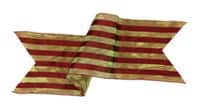 MORE HOLIDAY GIFT IDEAS
For hundreds of other ideas, click on the spinning globe and look for product categories of interest,
such as "Gift Baskets", "Food & Beverage", "Decanters", "Desk Accessories", "Wine Chillers", etc.
If you want us to search for you, or you want to see more, call 949-786-9268 or …


Click the globe to search the world of promotional products with logos