Cordova & Associates helps organizations that need event or corporate gifts, including promotional products.
As an ASI distributor, we have access to thousands of manufacturers and importers who imprint, engrave, embroider or silk screen logos on a myriad of items. Click here to search the world of promotional products, or e-mail or call (949) 786-9268 and we will search for you.
However, you may want gifts that do not have logos. We are very good at sourcing such gifts for special events, holidays, and other special occasions.
You may also want great containers or beautiful ribbon to color coordinate with the theme of your promotion or event. We can also help with these needs.
We respect your taste, budget limitations and time constraints. We're interested in understanding your organization's needs and building business relationships.
Proud member of
Advertising Specialties Institute
UC Irvine GSM Alumni
The World of Traditional Promotional Products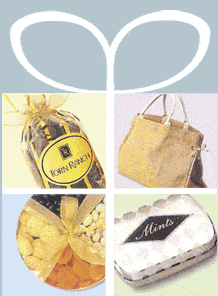 Click the gift to search the world of promotional products with logos
Important Note: This portion of our website is for general estimation purposes only because every manufacturer has its own policies regarding artwork, freight, over-and-underrun issues, etc. Use of the shopping cart will let us know what you want a formal quote; or you can call (949) 786-9268, fax (949) 786-7723, or send email. We will then send a formal estimate to you.