Golf Tournament Specialist
is the gift vendor of choice for select companies that host large golf tournaments for customers or smaller executive meetings held at exclusive golf resort locations. We have software to quickly source items and provide custom digital presentations of items for your consideration. Cordova & Associates also respects clients' budgets and pays strict attention to deadlines.  We often can help with rush orders. Unfortunately, good service like this is sometimes called "old-fashioned".
Below are pictures of some gift ideas for your golf tournament.  To search for many more options, click on the spinning world or call us at 949-786-9268, and we'll do the search for you.

Golf Apparel for Men & Women
Golf Shirts, Jackets, Caps, Cap Clips, Hats, Golf Gloves, Glove Clips, Golf Shoes, Rain Gear, Fleece, Socks, Sweaters, Women's Capris/Pants/Skirts, Wind shirts, Vests.  We offer many cap styles, including hard-to-find XXL fitted caps.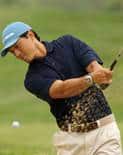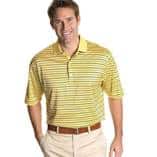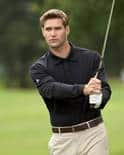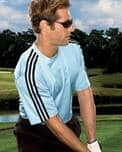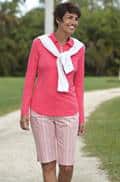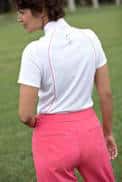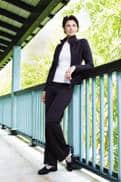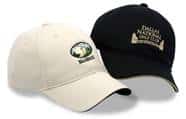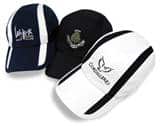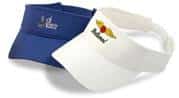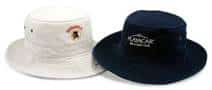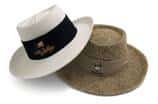 Golf Bags & Accessories
Golf Club Bags, Ditty Bags, Bag Tags, Golf Shoe Bags, Sports Bags, Golf Bag Covers, Travel Bags, Trunk Lockers, Coolers, Accessory Bags/Pouches, Can Cooler Tube Bags, Garment Bag, Toiletry Kit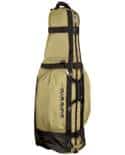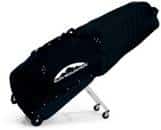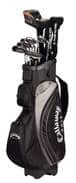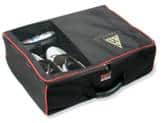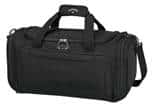 Golf Balls & Accessories
Cordova & Associates offers a full range of well-known golf balls brands, as well as golf ball accessories. These include ball cleaners; ball dispensers; ball holders; ball markers (plastic, metal, & wood); devices for marking golf balls, including ball liners and monogrammers; ball retrievers; many styles of tees and tee holders; golf ball buckets; golf ball balancers; golf ball boxes; ball cleaning sleeve; and many more items…

















Golf Clubs & Accessories
Golf Clubs, Golf Putters, Club Brush, Club Cleaners, Club Covers, Putter Covers, Golf Club Caddies
Golf Club Brands: TaylorMade, Callaway, Odyssey, Cobra, Nike, Wilson, Wilson Staff




















Golf  Umbrellas and Rain Gear
Everyone keeps, and uses, a fine umbrella gift. We have our favorites.  Having seen tens of thousands of promotional products, these umbrellas remain among our top personal picks for promotional products. Cordova & Associates also offers Solarteck umbrellas and umbrellas or rain hoods for your golf clubs. Men's and women's rain gear includes waterproof jackets, vests, pants, ponchos, hats, and caps.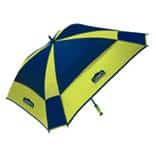 Golf Towels
Golf towels can be embroidered, Image-DyedTM with your logo or photograph.  Your logo can even be custom woven into a fine jacquard towel.  We do not screen print on terry towels because we feel other imprint methods are far more durable. Golf towels are available with or without grommets, hooks, and various other types of towel holders.  Cordova & Associates also offers a selection of golf chamois and microfiber towels.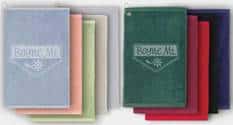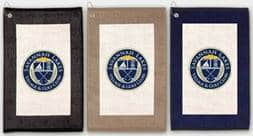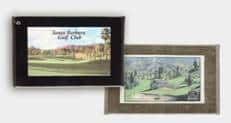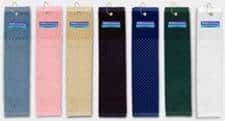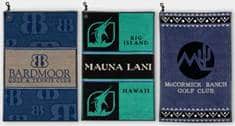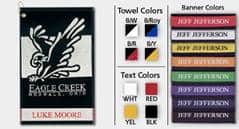 Other Golf Accessories and Optional Gift Bags
There are thousands of golf accessories, as well as gift bag options, if desired, for your chosen gifts. These include cleat cleaner; divot fixers; first aid kits, golf knives; all kinds of golf tools; green readers; putting cups; scoring devices; first aid kits; glasses' holders and organizers; stroke counters; range finders and golf GPS units; golf scopes and monoculars; golf deciders; lip balm, including Ballmania lip balm; score card holders and organizers; sunscreen, valuables holders, pouches, and bags; various kinds of training aids; thumb caddies; shag sticks; and more… Below are pictures of a few golf accessories: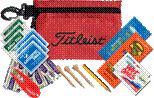 Golf Trophies & Awards
Fine Golf Trophies & Awards (metal, crystal, glass, resin)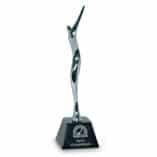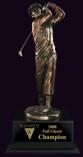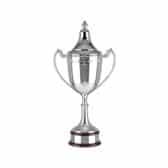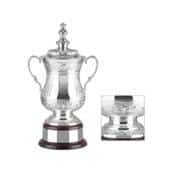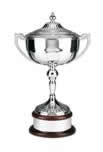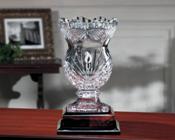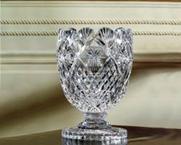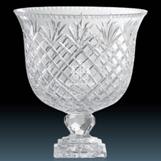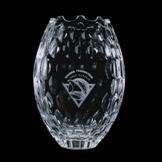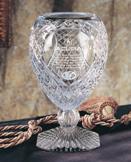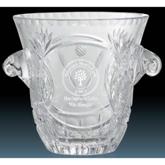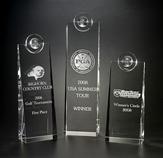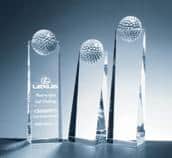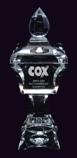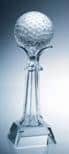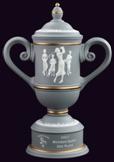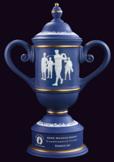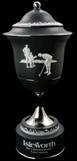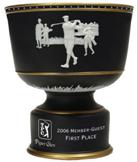 Golf Prizes & Golf-Themed Gifts
Frames, Sunscreen, Gift Baskets, Glassware, Sunglasses, Golf Flags, Giant Inflatable Golf Driving Range, Outdoor Banners for Sponsors, Golf Chairs, Seat Covers for Golf Carts, Golf Cart Covers, Golf-Themed Desk Accessories, Framed Golf Ball Displays, Golf-Themed Barware, Clip-On Watches, Golf Ball Display Cases, Golf GPS Units, Leather Goods, Range Finders, Snacks, Candy, and more…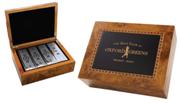 Brands include: Adams, Adidas, Ahead, Alternative Apparel, American Apparel, Ashworth, Baccarat, Bag Boy, Geoffrey Beene, Belding, Bette & Court, Bill Blass, Boardroom, Bridgestone, Burton, CEO Collection, Caddydaddy, Cali-Fame, Callaway, Carnoustie Golf, Chix with Stix, Liz Claiborne, Cleveland, Club Glove, Cobra, Columbia, Concord Shear, Cubavera, Cutter & Buck, Daphne's Headcovers, Datrek, Devant Sport Towels, Devon & Jones, Eagle Dry Goods, Fairway & Greene, FILA, FlexFit, Footjoy, Frogger Golf, Gildan, Golf Buddy, Hanes, Sir Christopher Hattan, Tommy Hilfiger, Ben Hogan, Holloway, Imperial Headwear, IZOD, Bobby Jones, Calvin Klein, Lacoste, Legendary Headwear, Kate Lord, Marbas of Italy, Miller Golf, Mizuno, Munsingwear, Byron Nelson, New Era, Jack Nicklaus, Nike, Nike Golf, Greg Norman, Odyssey, Ogio, Orrefors, Outer Banks, PGA Tour, Arnold Palmer, Patagonia, PING, Pinnacle, Port Authority, Precept, Red House, Reebok, Shedrain, SkyGolf, Slazenger, Slotline, Srixon, Stormtech, Straight Down Golf, Sun Mountain, TaylorMade, Titleist, Tommy Bahama, Top-Flite, Tricots St. Rafael, Tri-Mountain, Harry Vardon, Victorinox Swiss Army, Wilson, Wilson Staff, Windbrella, Windpro, Winning Edge Designs, and more…